You know your nonprofit does great things, but lately, it seems like the only thing you're doing is stamping out fires? You try to move forward and lead your nonprofit toward making a greater impact only to be pulled away to follow someone else's agenda.
It happens. Your mission becomes cloudy and the entire organization strays off course.
The truth is that all nonprofit businesses go through cycles and must refocus and recharge to continue to grow and prosper.
It's stressful to manage "all the things" with the limited resources available to you. The risk of overwhelm and burnout is a real possibility if you don't take action.
Revive Your Nonprofit's Mission
This comprehensive bundle covers four essential elements in leading a successful nonprofit business.
🌟
Culture
Learn how to build your board's culture of philanthropy to become growth-minded.
🌟
Governance
Learn the essentials you need to know about the ins and outs of nonprofit board governance.
🌟
Expectations
Learn how to mitigate risk through clearly defined roles and explicit expectations.
🌟
Strategy
Learn all you need to know about strategic planning for the growth of your nonprofit.


At Connect for More, we know you are the kind of nonprofit leader who wants to have a well-functioning
organization that's making a real difference in this world.
The problem is continuing to lead your nonprofit business through crisis mode makes you feel overwhelmed and on the brink of burnout.
We believe you and your mission are too important to run the risk of not thriving and losing your important work in the marketplace.
We understand how hard leading a nonprofit business is. That's why we bundled our most popular essential courses at such an affordable rate so you can get what you need to jumpstart a revived future for your nonprofit.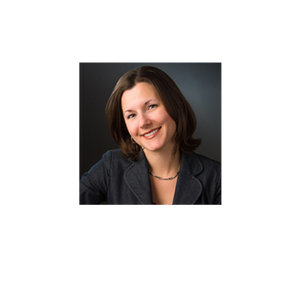 Liz Wooten Reschke, MPA, CGT
Liz Wooten Reschke is an experienced facilitator and skilled board governance expert with over 20 years of service to the nonprofit sector. Liz is also a
Certified Dare to Lead(TM) Facilitator.
As President/CEO and Lead Consultant for Connect For More, she works collaboratively with her clients to create strategic consulting solutions that address a variety of areas including: nonprofit capacity and community building, board & organizational development, philanthropic advising, workshop & retreat facilitation, and coaching & ongoing support. She provides training on topics such as best practices in board governance, engaging the next generation of nonprofit leadership, building an exceptional board culture, creating meaningful board service and equity diversity inclusion in philanthropy.
Connect For More clients include those interested in making meaningful connections in their local communities and the nonprofit sector. Whatever the topic of expertise, our work places focus on community building and resource-sharing to help an organization, individual or community meet their mission.
Here's How to Recharge Your Mission…

💡
Enroll for Lifetime Access
For one affordable price, you can access the courses at any time and receive all course updates.
💡
Learn at Your Own Pace
Courses can be taken in any order at whatever time fits best in your schedule.
💡
See Results
Take action with lessons learned in the courses for maximum results.


Perfect for new and seasoned nonprofit leaders. Enroll today, so you can stop being overwhelmed in achieving your nonprofit's mission and start feeling recharged in making a greater impact in your community.